YOU'LL NEVER WALK ALONE

by Carrie Howse
In the final part of her family trilogy, award-winning historian Carrie Howse describes how she escaped her dysfunctional home-life to train as a nurse. Both moving and funny by turns, You'll Never Walk Alone paints an evocative and realistic picture of a general hospital in the 1970s.
'The gripping and heartwarming true story of a 1970s nurse, with an unexpected ending.'
"When I told my mother that I wanted to train as a nurse, she reacted as if the end of the world was nigh. Her habitual attitude towards me, of patronising, disdainful disapproval and petulant, pained indignation, clearly conveyed the message that I was A Disappointment. As far as Mum was concerned, my sole purpose in life was to FIND A HUSBAND – and I had failed. It was August 1970, less than three months before my eighteenth birthday, and there was still no ring on my finger. Where had she Gone Wrong?"



Click for printed book details



Click for Kindle book details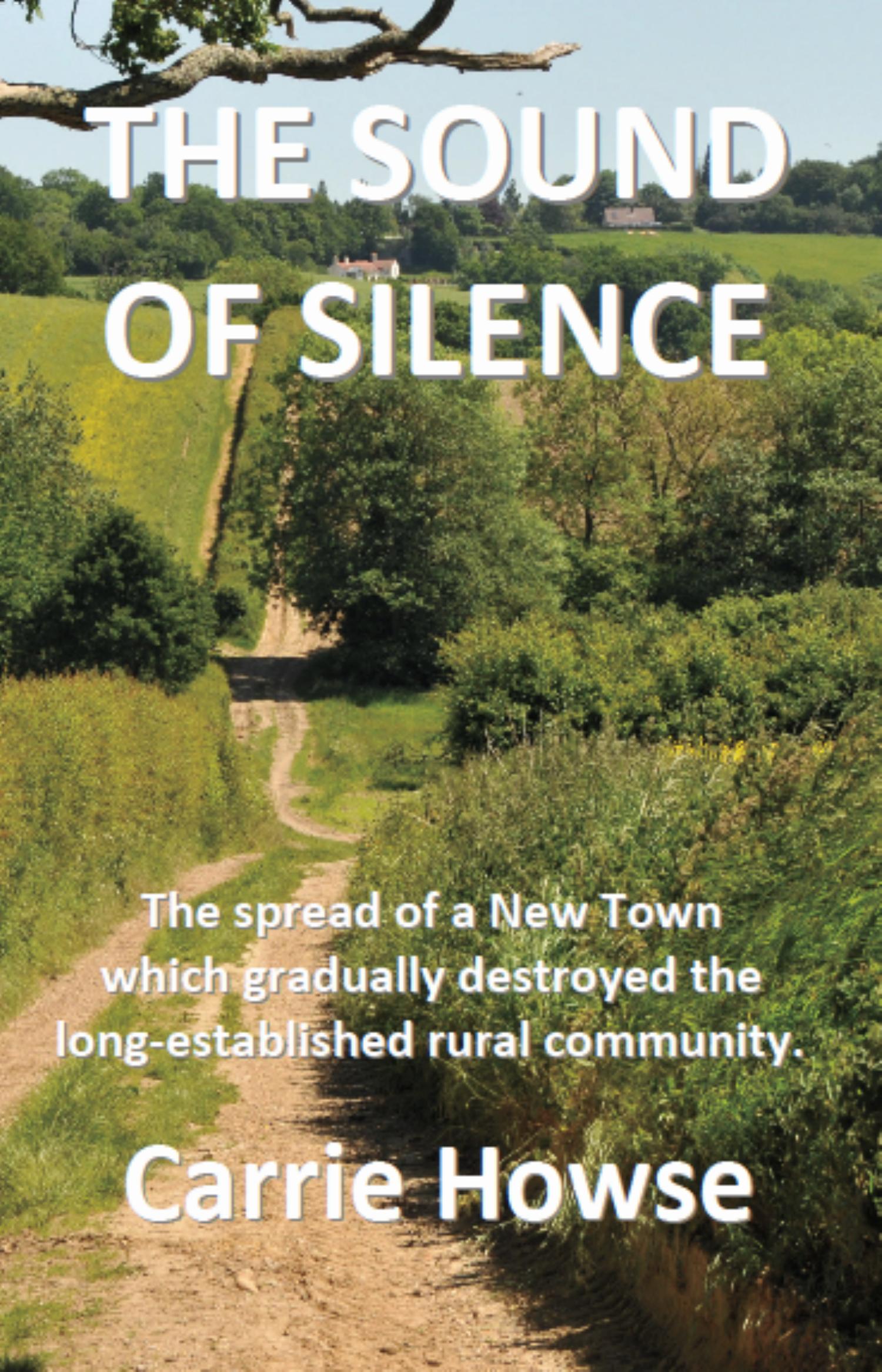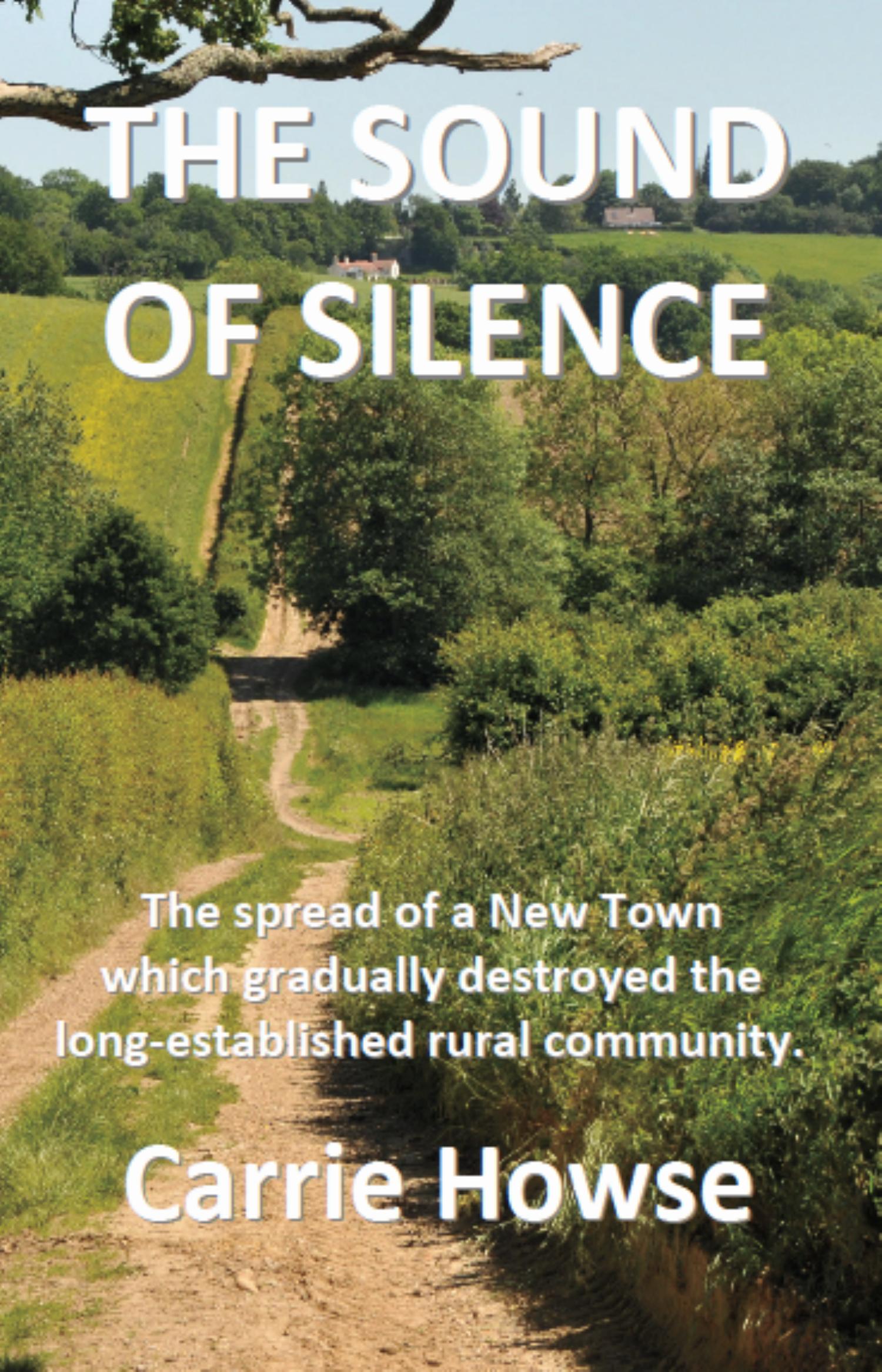 The Sound of Silence

by Carrie Howse
The Sound of Silence is the first of a trilogy in which award-winning historian Carrie Howse traces her family history, from her great-grandparents in the East End of London in the late 19th century, to her own post-war childhood in an Essex village. In compelling detail, she describes her daily life, in the shadow of the inexorable spread of a New Town which gradually destroyed the long-established rural community.



Click for printed book details



Click for Kindle book details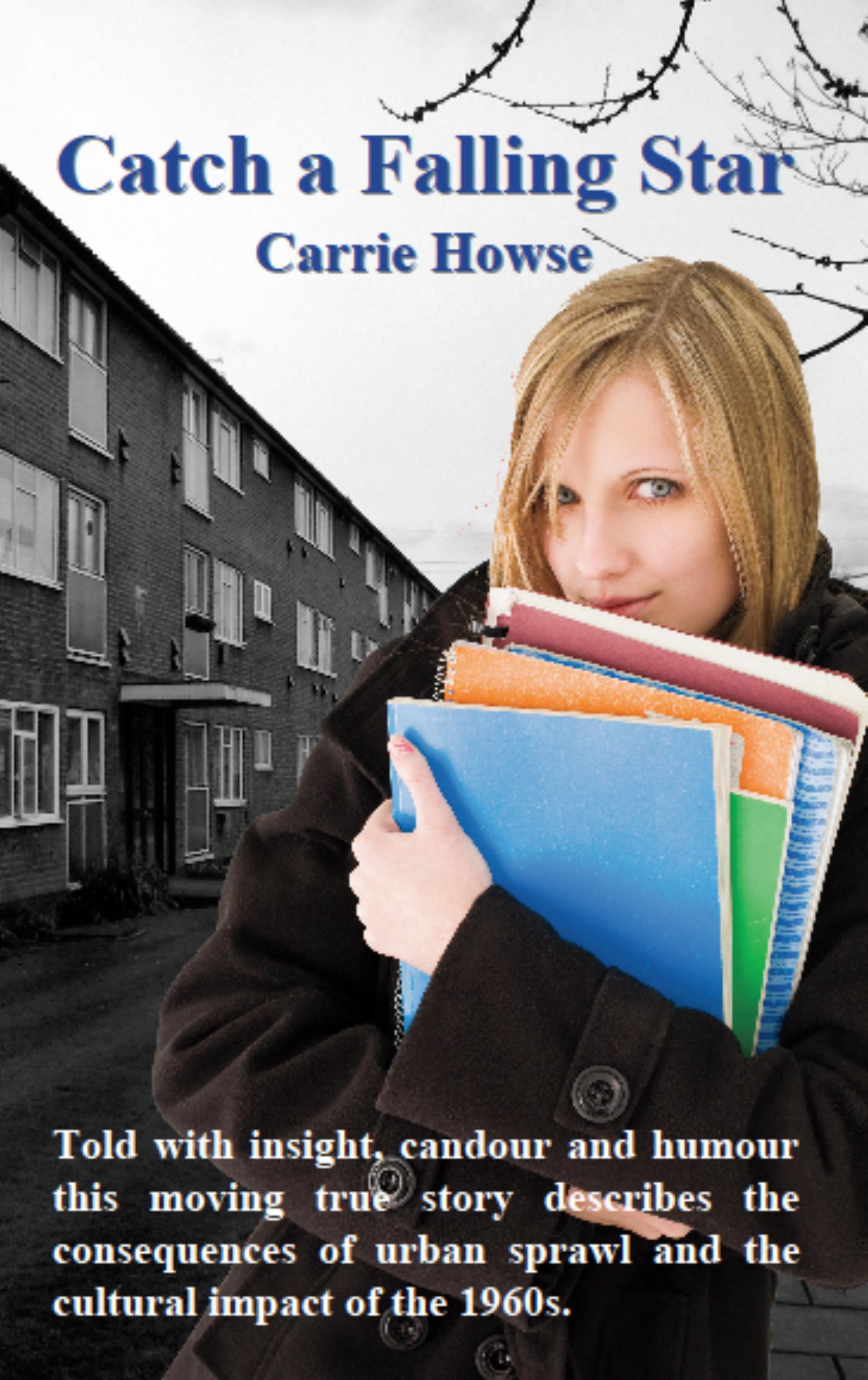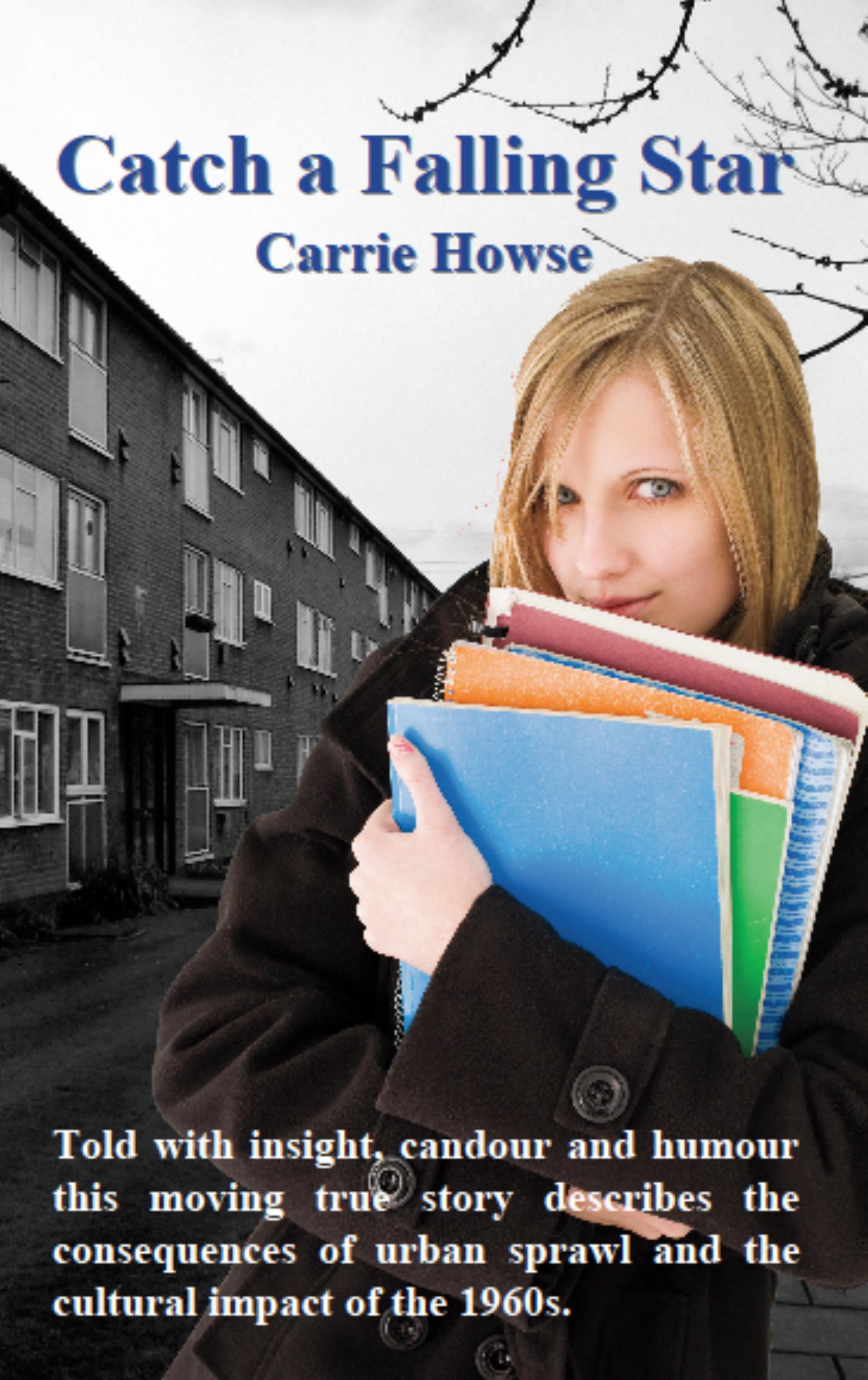 Catch a Falling Star

by Carrie Howse
In the closing chapters of The Sound of Silence, I described how our home and land in the Essex village of Tipmarsh were taken away from us by compulsory purchase in the spring of 1963. The four villages of Tipmarsh, Kingsmead, Thyme Hill and Long Hill, which dated back to before the Domesday Book, had been designated as a New Town after World War Two and gradually, inexorably the long-established rural communities were destroyed. The area was covered in sprawling council estates of row upon row upon row of identical terraced houses with pocket handkerchief gardens, built to rehome families bombed out of the East End of London or moved out under slum clearance schemes. Catch a Falling Star is the second of a trilogy in which award-winning historian Carrie Howse continues the story of her family life in a post-war Essex New Town. With insight, candour and humour she describes the social consequences of urban sprawl and the cultural impact of the 1960s.



Click for printed book details



Click for Kindle book details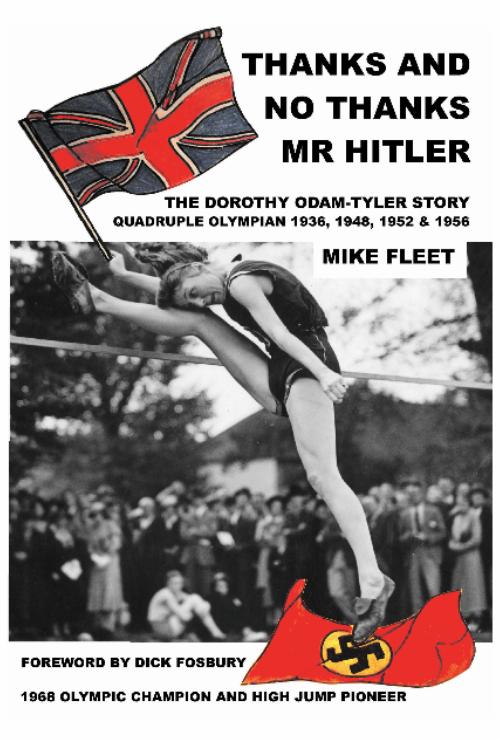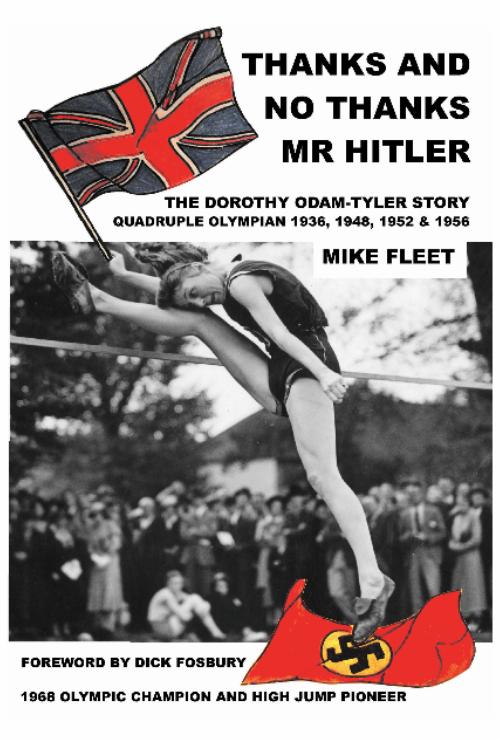 THANKS AND NO THANKS MR HITLER! The Dorothy Odam-Tyler Story

by Mike Fleet
This is the fascinating story of Dorothy Odam-Tyler, quadruple Olympian and twice high jump silver medallist, in both 1936 and 1948, with the same height as cleared by the winner. 16-year-old Dorothy Odam was inspired by the spectacular Nazi Olympics in Berlin, before the cruel intervention of World War Two, which wrote off the Games of 1940 and 1944 when the maturing Dorothy might reasonably have been expected to challenge for gold. Returning to serious competition in 1948 as a young mother, Dorothy capitalised on the home Olympic opportunity, when London was offered and accepted as host city, with the athletics events being staged at the impressive ready-made Wembley Stadium Dorothy's story moves from her junior school tomboy days, to precocious teenage triumphs, the daunting war years when sport went virtually on hold, to a delayed, long and finally very successful senior career. Later, Dorothy took to coaching with enthusiasm and did much to help her beloved Mitcham AC develop. She worked as an unpaid technical athletics official, and she also acted as team manager, accompanying British athletes abroad on several occasions. When her serious athletics career finished she worked in two schools, predominantly as a games teacher. Later in retirement, Dorothy joined husband Dick at the Croham Hurst Club in South Croydon to become a keen and successful golfer. National recognition came in 2000 when she was awarded an MBE, which she felt was long overdue, a view she claimed to have confided to Prince Charles during the investiture. Really she felt that she deserved to have made a Dame, a view which she expressed to many listeners in the years that followed. To say that she was an extremely interesting character would be the understatement of the century.



Click for printed book details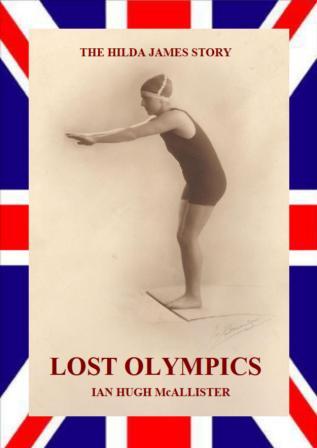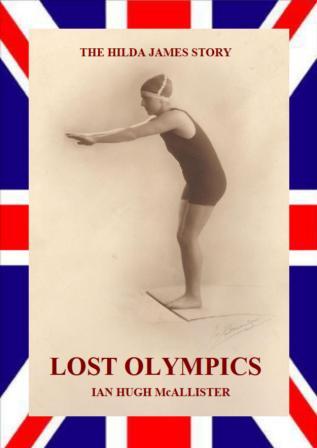 Lost Olympics

by Ian Hugh McAllister
What is the ultimate price of success? In 1924, swimming superstar Hilda James was a dead cert for the British Team at the Paris Olympics. Her family had other ideas. This is the true story of a World Champion who suddenly found that her ultimate challenge was to pull her life back together after her dream was cruelly shattered forever. Hilda wasn't about to bow down to anybody and broke away, finally achieving full emancipation. A social history of life in South Liverpool plus the story of Parkgate Baths on The Wirral provide the early background for this extraordinary book. The final chapters are set against the backdrop of life as a celebrity crewmember aboard Cunard's first purpose built cruise liner, Carinthia.



Click for printed book details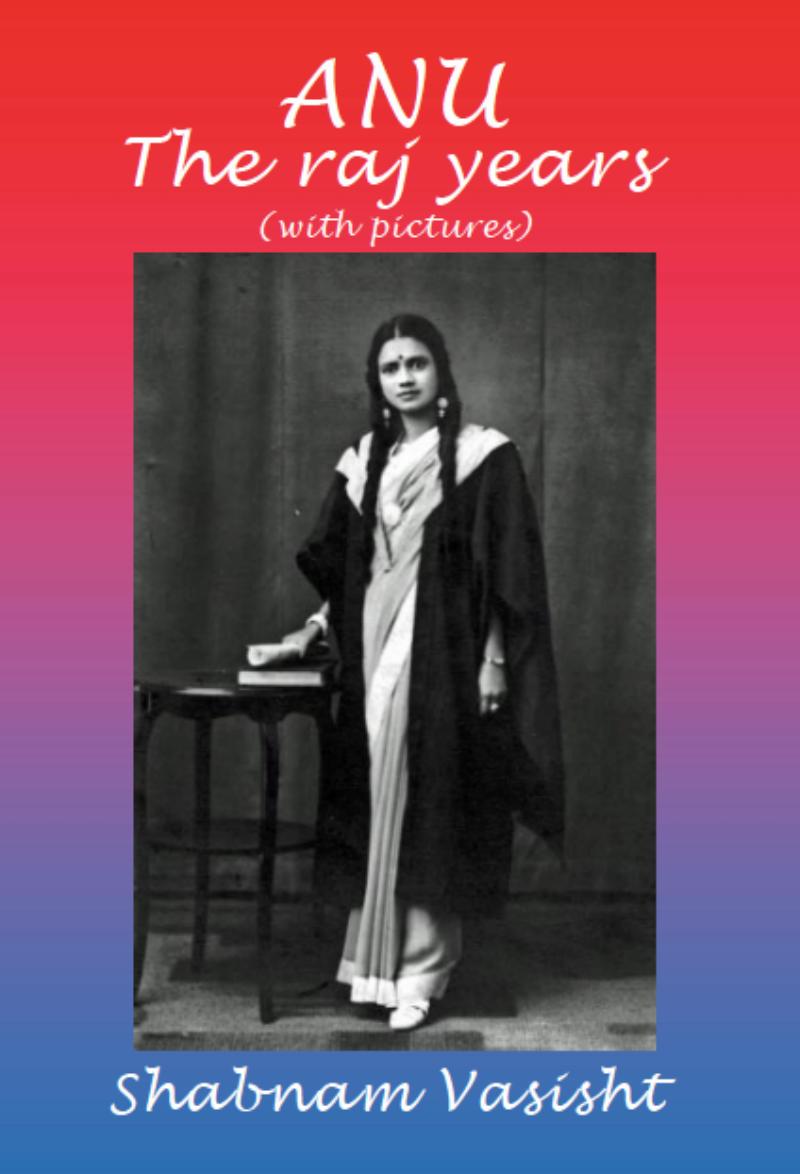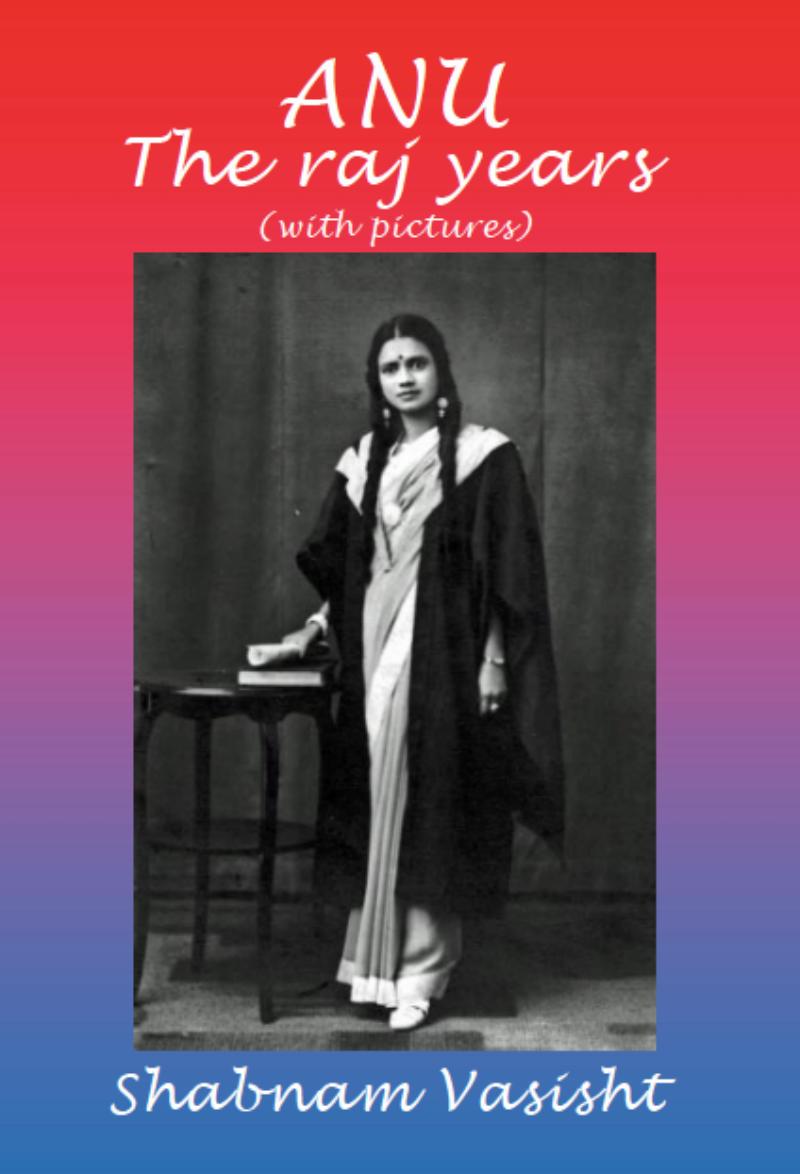 ANU, The Raj Years

by Shabnam Vasisht
Illustrated throughout with old photographs, the story starts at the point of a child's birth during the freedom campaign in India. The book, a true story, describes a woman's extraordinary life to the point of Independence for her country. Although it follows one person, the book shows the culture, the food and the way of life in India during the raj years in a colourful and eloquent way. Anu was born during the British raj, when the struggle for Indian Independence was well under way. As an Indian Christian, her upbringing was influenced by both British and Indian values. By the time she joined the prestigious Allahabad University most students were caught up in the freedom movement, led by the city's famous Nehru family. After graduation she was involved in Mahatma Gandhi's Basic Education programme, designed to bring literacy to the masses. This, the first part of Anu's story, covers her single years, dominated by national events, World War II and the horrors of Partition. Anu's marriage, after Independence, took her as far away from her roots as she could go. But that's another story...



Click for printed book details



Click for Kindle book details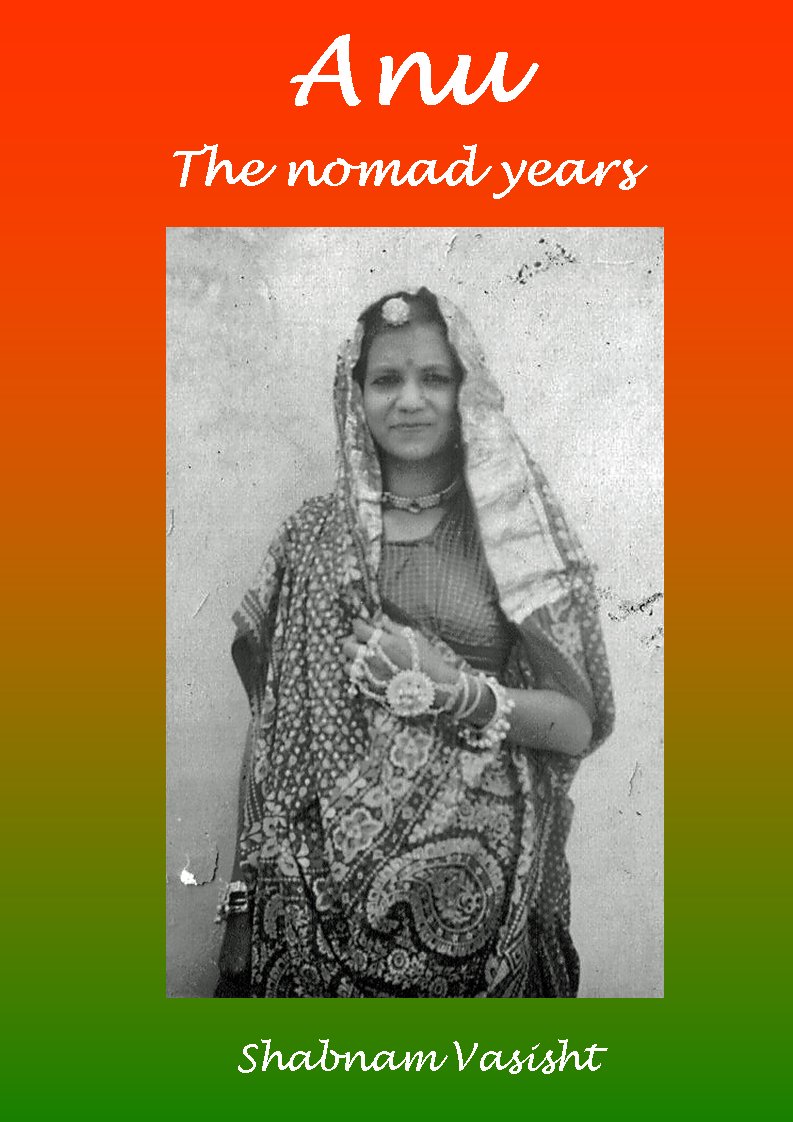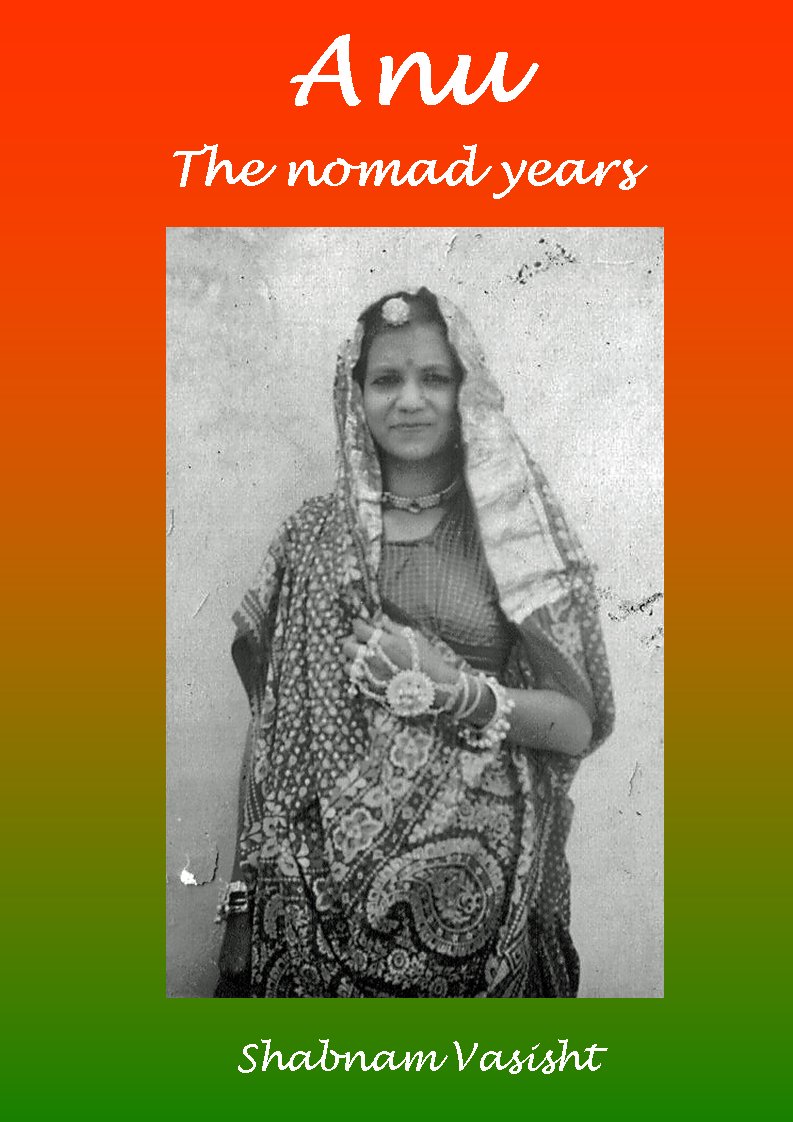 ANU, The Nomad Years

by Shabnam Vasisht
When Anu married a Hindu of the highest caste, she entered a world far removed from her Christian roots. This, the second part of Anu's biography, covers her marriage years. She followed her army husband across the length and breadth of a newly-independent India. Anu's adventures took her from the bustling capital city of Delhi to the scorpion -infested Ahmednagar; from the mosquito-ridden Patna to the lotus lakes of Kashmir; and from the campsite of Udhampur to the hills of the Western Ghats. Along the way, she bore three children and wrestled with a marriage that swung from one extreme to another. Eventually, Anu made a decision that would dramatically change her life again. But that's another story ...



Click for printed book details



Click for Kindle book details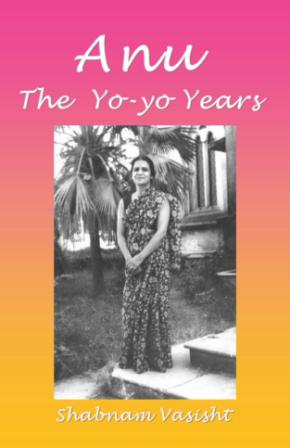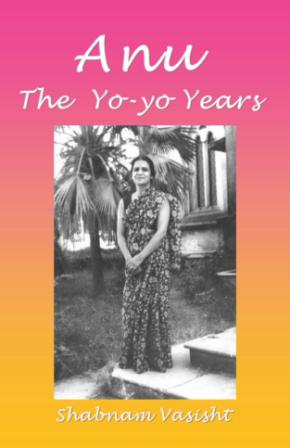 ANU, The Yo-Yo Years

by Shabnam Vasisht
The long battle to extricate herself from an unhappy marriage exposed Anu to many personal dangers , as well as the constant terror of losing her three daughters . Determined to bring up her children single-handedly, Anu returned to work , starting at the bottom of the ladder and quickly rising to the top of her career. However, professional success, too, was eventually blighted by disappointments and betrayals. Anu faced her challenges with typical courage and faith, until circumstances forced her to make a decision. But that's another story . . .



Click for printed book details



Click for Kindle book details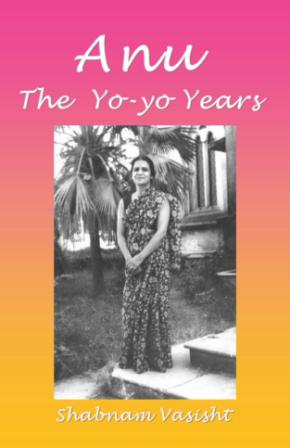 ANU, The Tug-of-War Years

by Shabnam Vasisht
Anu's new job began with a baptism of fire. Although she confronted it with her characteristic optimism and indomitable spirit, the pace was unrelenting. As a result of her own experiences, Anu became a constant source of information and advice to others in similar situations. Added to professional problems were concerns for her mother and siblings, and the future of her children. Between the slumps were several peaks, the highest, in Anu's mind, being the successful rearing of her three daughters into independent women. This may not have been possible had she not instilled her faith, courage and sense of adventure in them. At the age of seventy-four, Anu made a brave decision that would, once again, have a dramatic impact on her life. But that's another story . . .



Click for printed book details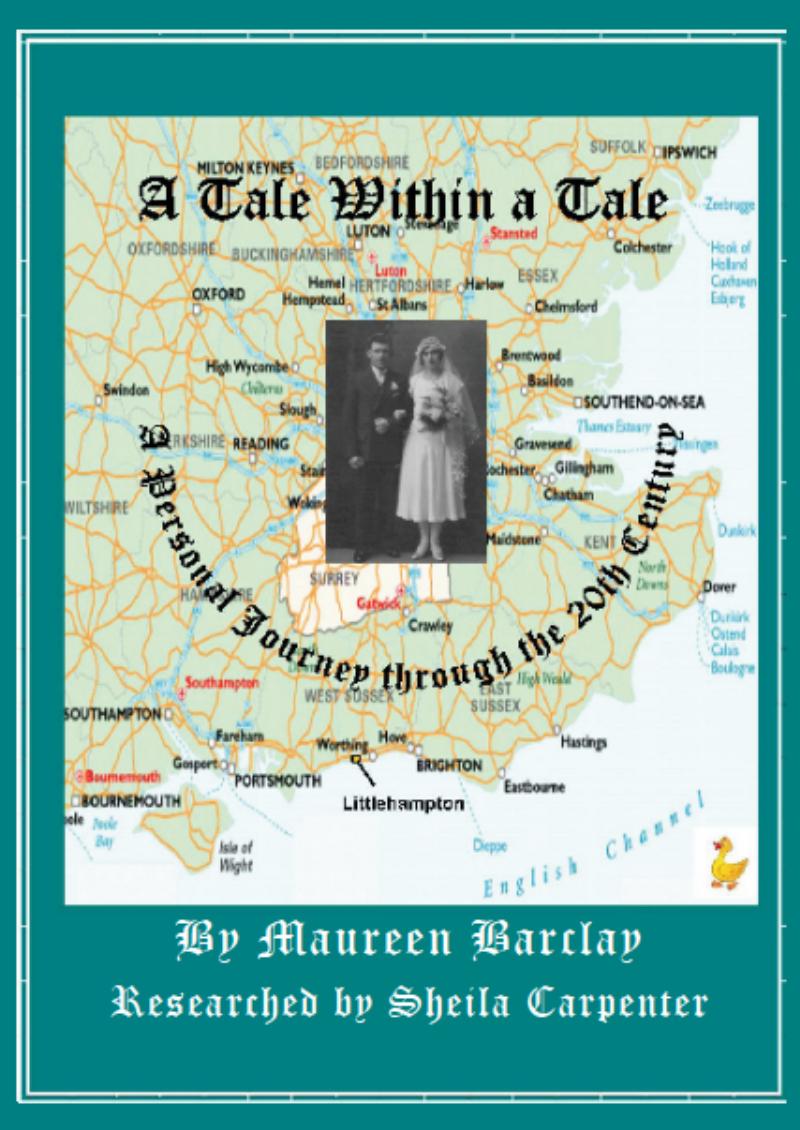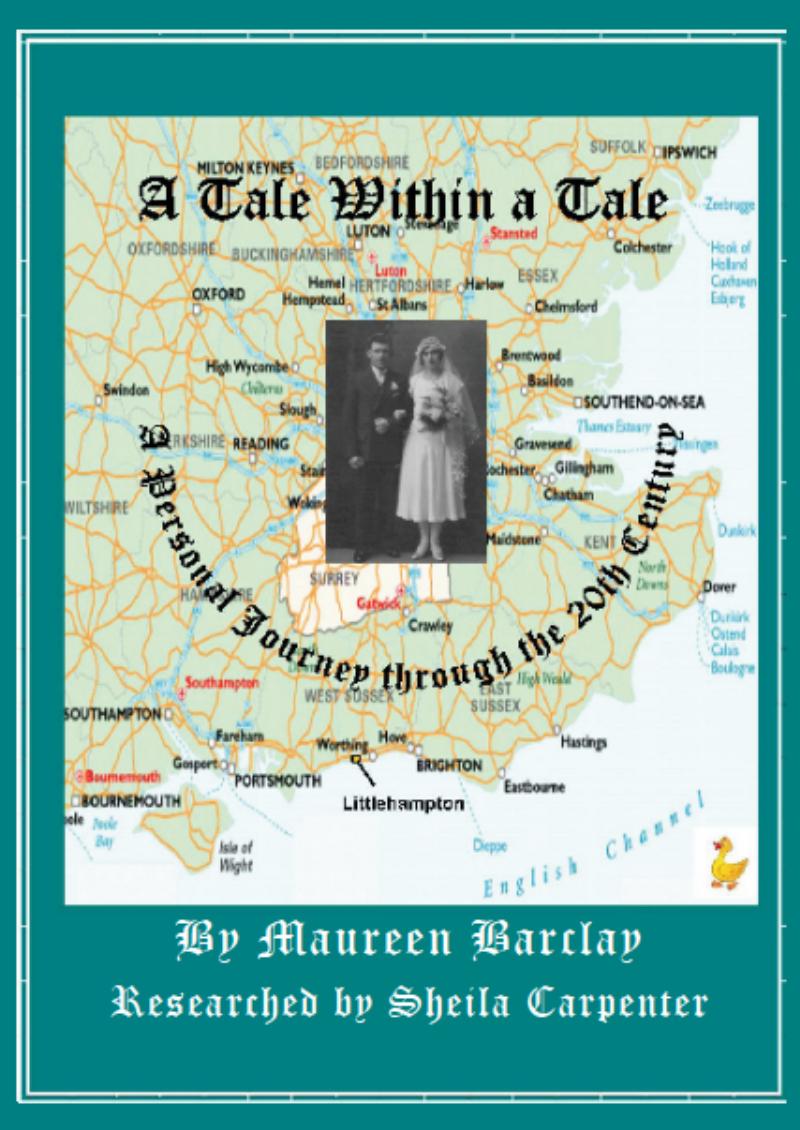 A Tale Within a Tale

by Maureen Barclay and researched by Sheila Carpenter.
This is truly a tale within a tale. The larger story is a nostalgic journey through a remarkable century, which began with no domestic electricity, no motorised vehicles and a life expectancy of just forty-seven years, and yet saw technological, scientific, medical and social achievements unsurpassed in history. The story within is their story, and how their lives, and the lives of all of us, intertwine with the personal and public events that happen around us.



Click for printed book details



Click for Kindle book details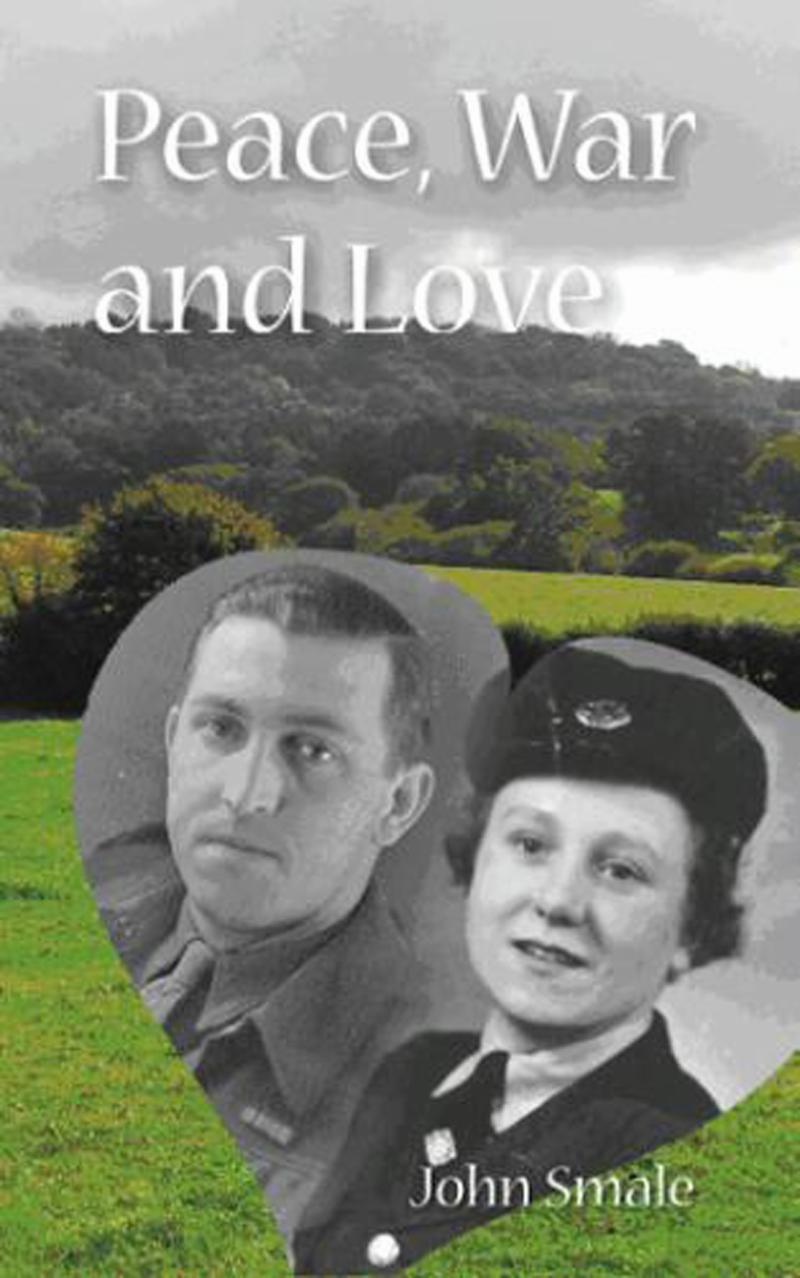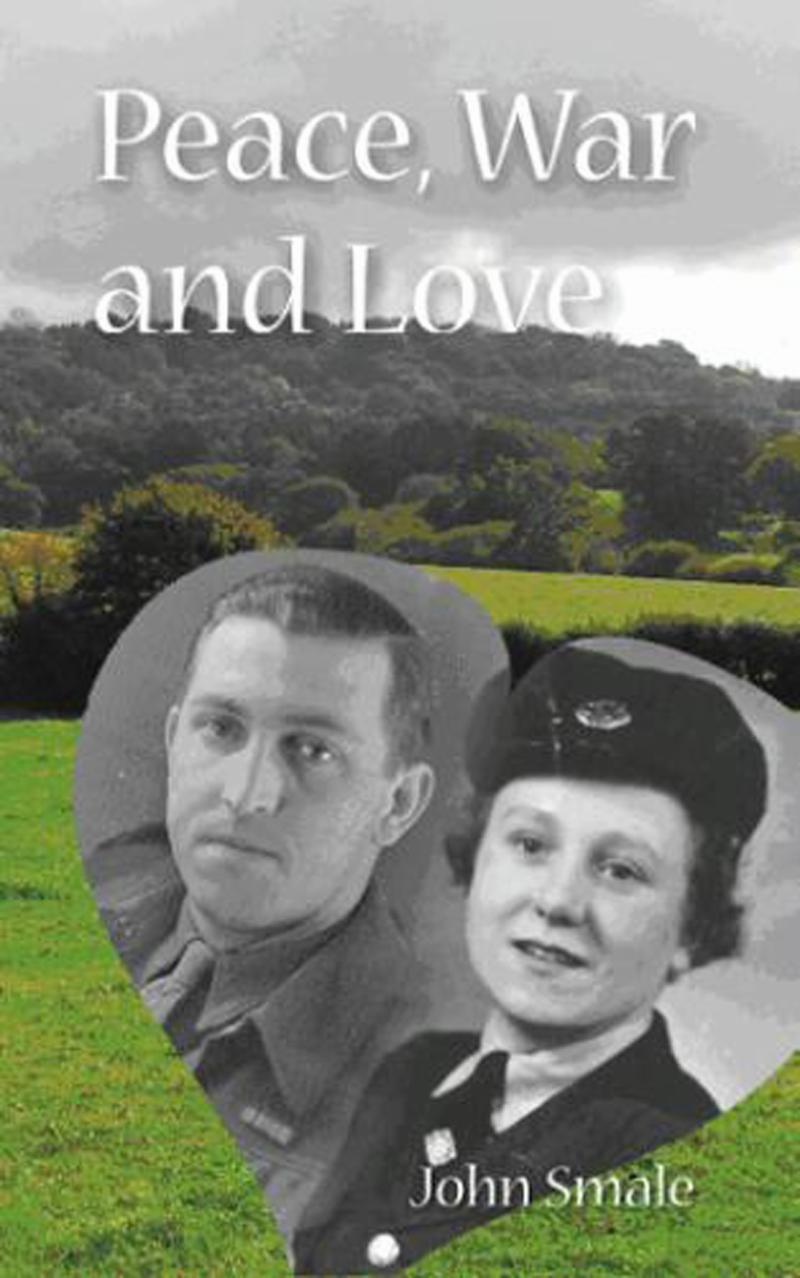 Peace, War and Love

by John Smale
This is a true War story illustrated with black and white photographs, postcards and letters. Jack and Sophie had different childhoods in the years between the Wars. The couple met and then moved apart, came back together and married. There were lots of `near misses' during the War, but they both, luckily, survived. Jack joined the Army and when stationed in London had to undergo the bombing during the Blitz. When his overseas posting came he was on the ill-fated Windsor Castle, a cruise liner converted for convoying troops. It was hit by a torpedo when on its way to Algiers. He was locked in his cabin, given the 'last rites' but the troops were rescued by the Royal Navy. Meanwhile, Sophie, now pregnant with their first son, was stationed at RAF Manston, a prime taget for the Luftwaffe. She escaped a direct hit on her air-raid shelter because she had a premonition. Sophie moved to the Dorset coast to be with Jack's parents for the birth of her son while Jack was in North Africa and later in Italy. Full of colourful description of the old rural England and their WW2 experiences, this book tells how their love grew and survived against all odds.



Click for printed book details



Click for Kindle book details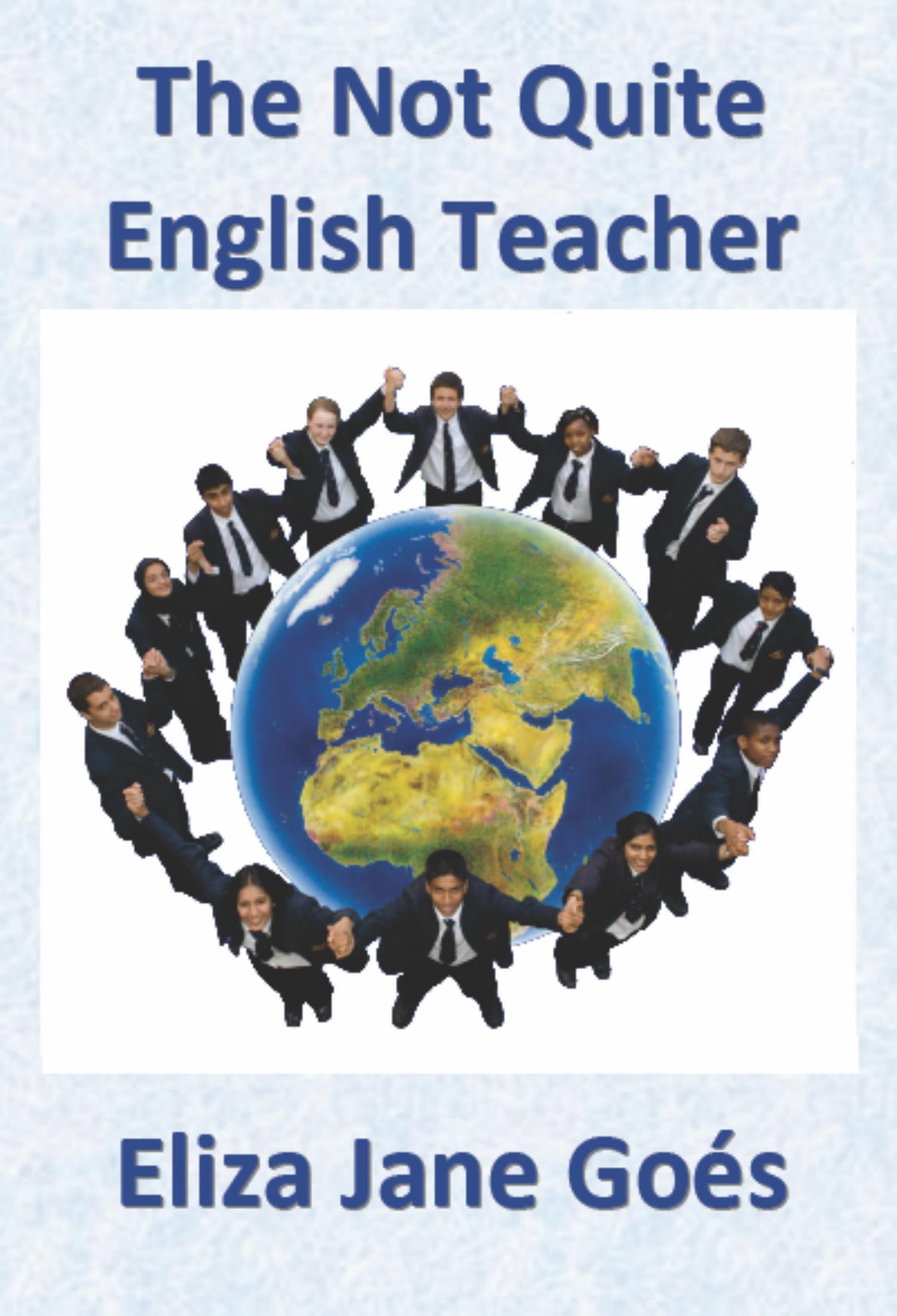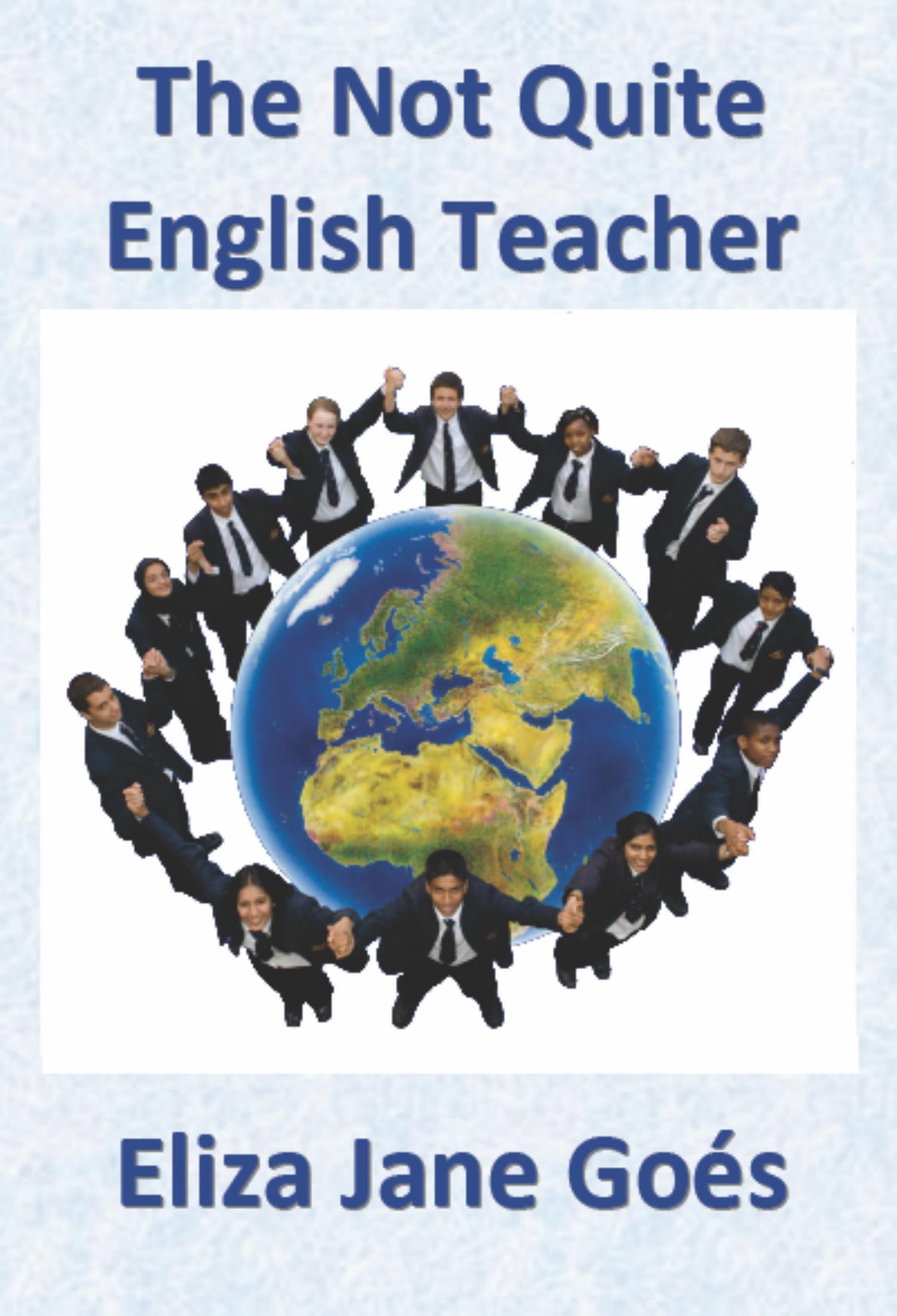 The Not Quite English Teacher

by Eliza Jane Goés
This is true story, the biography of an amazing teacher with a different life to most. Ella didn't quite know when being a Not Quite English teacher had begun. Maybe, being a Scot, teaching Scots pupils, many of whom didn't want to be posh, was the beginning. Or could it have been her arrival at a secondary school for the cream of Kenya's girls, who desperately wanted to be posh? Perhaps it had been the day when Rick and she had bumped into a character walking along Piccadilly wearing a sandwich board advertising English lessons for foreigners. Or was this the moment? …



Click for printed book details



Click for Kindle book details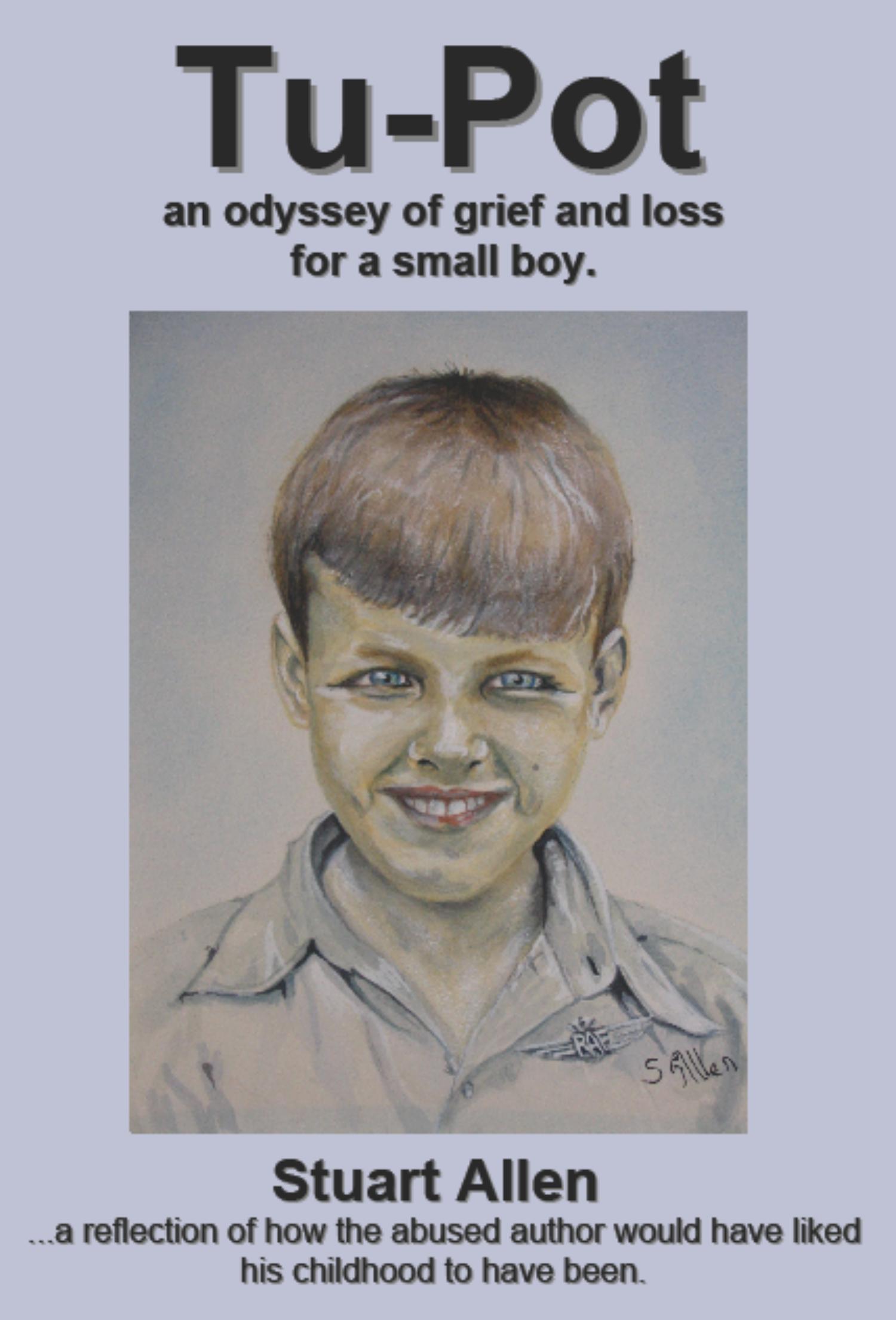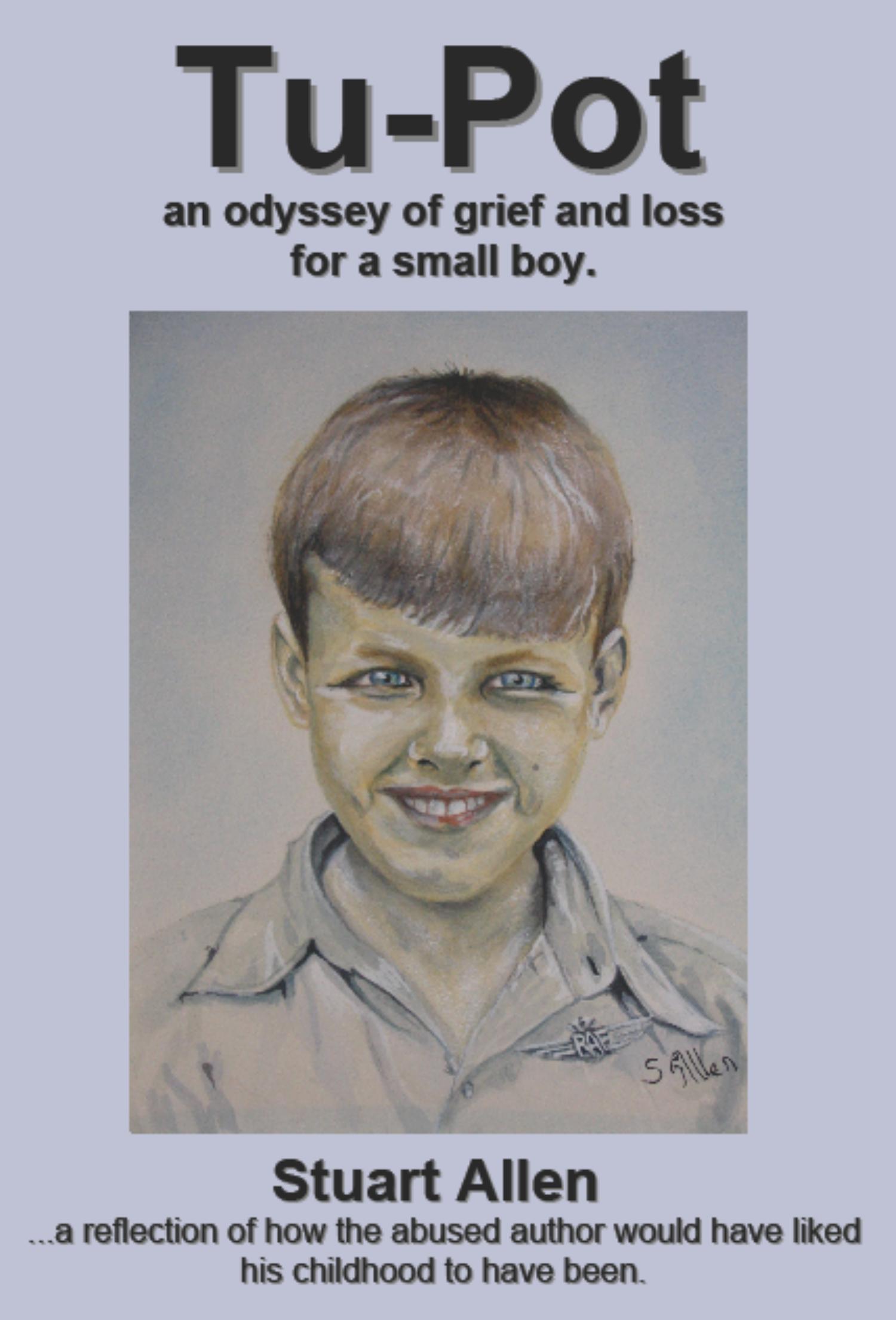 Tu-Pot

by Stuart Allen
This book is an odyssey of grief and loss for a small boy...a reflection of how the abused author would have liked his childhood to have been. Stuart Allen was born in the 1940s and suffered abuse and the ensuing stigmas from the age of 5. His experiences are contained in his first book, Underdog and the story is a sad one. Now, Stuart Allen has written a book that outlines how he would have wished his life to have been. It is complete with the ironies that have to be included. In Tu-Pot his ideal and loving parents are killed and his neighbours care for him. This is in contrast to his real parents not dying but being there to hurt and abuse him. This included neighbours closing in on the victim to contribute their own nasty abuse.



Click for printed book details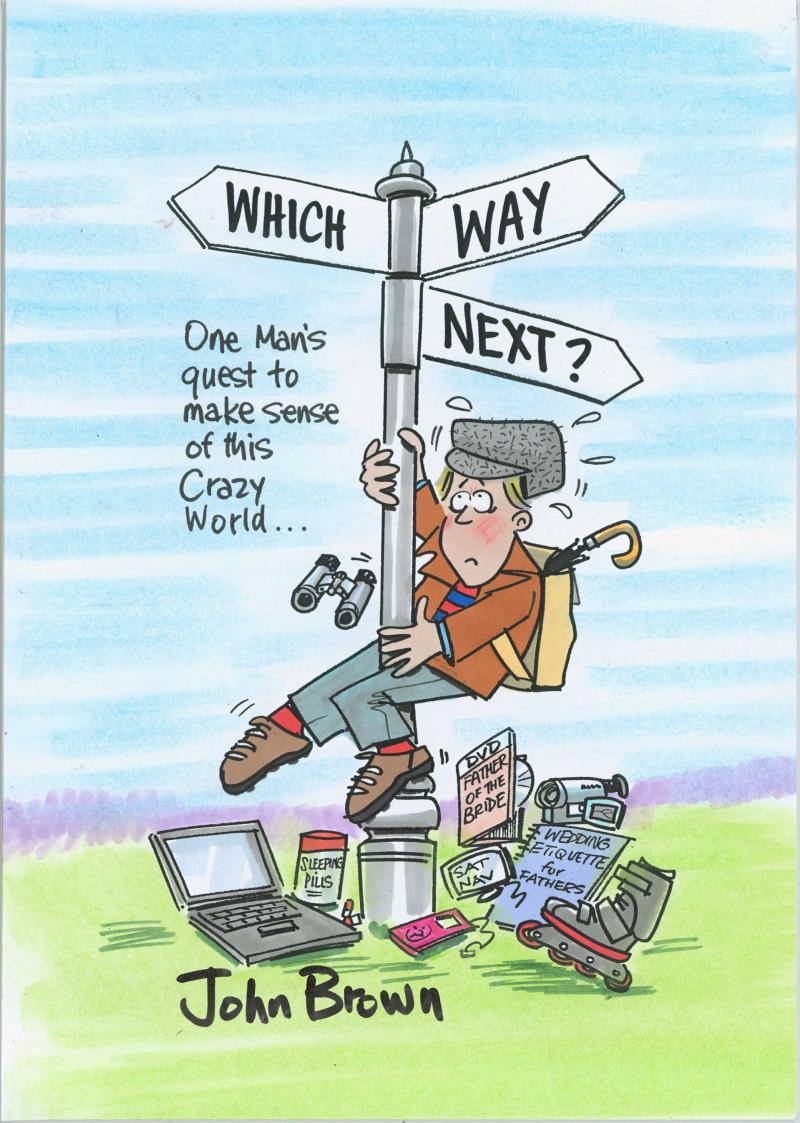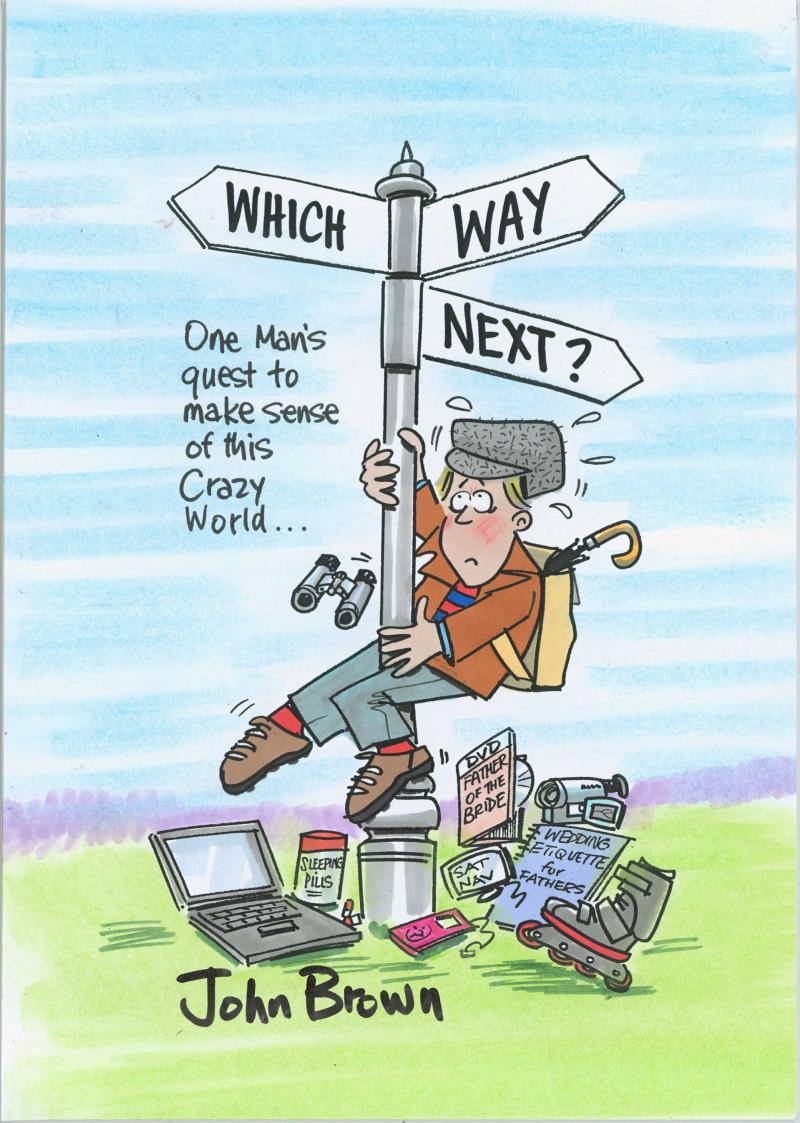 Which Way Next?

by John Brown
The collection of articles found within this book are the ramblings of a slightly unhinged writer or the work of a profound incisive genius – dependent upon your respective view or state of mind. Drawn from personal experiences, like the wedding of my daughter Georgina or the complete frustration of living in the modern world with all its technological advances but feeling slightly detached – I have attempted to express what I hope and pray, are not things solely singled out to make me feel inadequate or lacking - but the everyday frustration and madness felt by each of us as we face an ever increasing wall of stupidity from people who should know better. If you recognize some of the situations I've touched upon, then welcome to the 'Club'. If you don't, then you are one of the lucky ones, and the rest of us would like to know where you live?



Click for printed book details